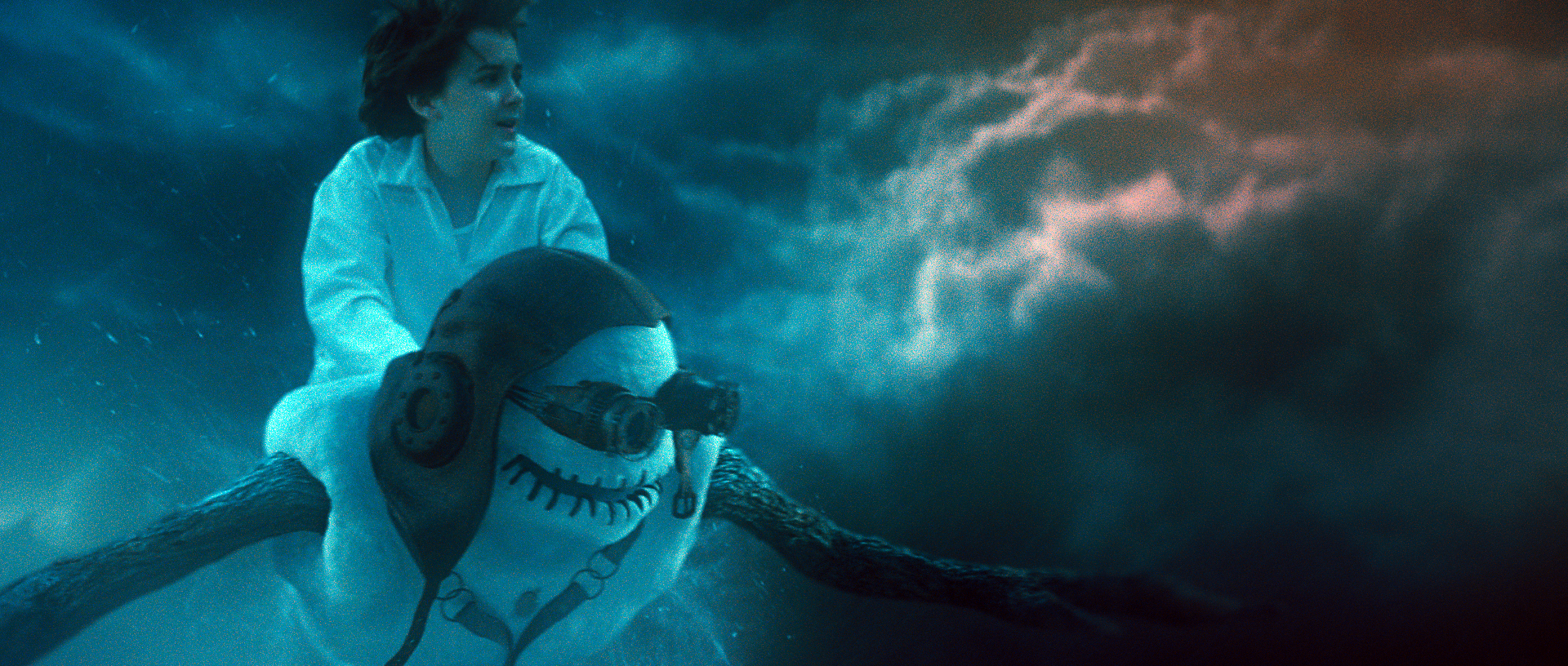 CULTURE & CINEMA : Imaginaerum
Culture & Cinéma : Imaginaerum : Entre Enya et l'au delà. Ecoutez-voir, vous allez adorer
Culture & Cinema: Imaginaerum: Between Enya and the beyond. Listen, you will love
Les druides, les lutins et les farfadets ont conspiré pour produire ces notes et elles nous plongent dans la magie la plus profonde
The druids, goblins and leprechauns conspired to produce these notes and they immerse us in the deepest magic
Personnellement, j'ai adoré. / Personally, I loved it.
Rappel : / Reminder :
En voila de la belle musique …
Imaginaerum est le septième album studio du groupe finlandais Nightwish, sorti le  en France. C'est un album-concept racontant l'histoire d'un homme âgé qui croit qu'il est encore un jeune garçon. Dans son sommeil, il voyage dans son passé lointain où ses rêves d'antan se confondent avec le monde fantastique et musical d'un jeune garçon.
Un film, Imaginaerum, qui porte le même nom que l'album et réalisé par Stobe Harju, est sorti fin 2012. Il a été développé en même temps que l'album d'après le scénario du leader de Nightwish, Tuomas Holopainen.
Je vous propose un extrait de ce magnifique album sur des images du film "L'autre monde" dont il est la bande originale.
Here is beautiful music …
Imaginaerum is the seventh studio album by the Finnish group Nightwish, released on December 5, 2011 in France. It is a concept album telling the story of an elderly man who believes he is still a young boy. In his sleep, he travels to his distant past where his dreams of yesteryear merge with the fantastic and musical world of a young boy.
A film, Imaginaerum, who wears the same name as the album and was directed by Stobe Harju, was released in late 2012. It was developed in conjunction with the album based on the script by Nightwish leader of Nightwish, Tuomas Holopainen.
Here is an excerpt from this magnificent album with some images from the film "The Other World".
Synopsis :
Thomas Whitman est un ancien musicien de 75 ans qui est tombé dans le coma après des années de démence multi-infarctus. Alors qu'il s'accroche à sa vie pendant que sa fille Gem, séparée, réfléchit à la signature d'un ordre de ne pas ressusciter, l'esprit de Thomas entre dans un monde fantastique où il revit sa vie d'orphelin de dix ans. Après avoir rencontré une fille nommée Ann à l'orphelinat et acquis une boule à neige contenant une figurine dansante nommée "Arabesque", le jeune Thomas se lie d'amitié avec un bonhomme de neige nommé "M. White", qui l'emmène dans un vol vers les cieux. Mais tout en poursuivant l'avion de son père Théodore, Thomas perd l'équilibre et tombe dans un monde surréaliste bordé par une piste de montagnes russes délabrées, qui représente son esprit et ses souvenirs.
Alors que des morceaux de la piste s'effondrent, un mécanicien, symbole du médecin de Thomas dans le monde réel, se plaint de la futilité d'essayer de réparer la piste. Le médecin se tourne vers un Gemme plus jeune pour obtenir des conseils qui dit qu'ils devraient simplement le laisser s'effondrer; cela coïncide avec le fait que Gem accepte l'ordre DNR dans le monde réel. Thomas rencontre une version plus jeune de Gem et une Ann, 72 ans, qui l'avertissent à propos de M. White. Il court dans une "maison de poupée", où il se voit et Ann dans la trentaine, en tant que membres de son groupe Whitman. La vieille Ann apparaît à nouveau devant lui, l'avertissant que le bonhomme de neige est maléfique et est responsable de la perte de ses souvenirs.
Synopsis :
Thomas Whitman is a 75-year-old former musician who has lapsed into a coma after years of suffering from multi-infarct dementia. As he is clinging to his life while his estranged daughter Gem ponders on signing a do not resuscitate order, Thomas' mind enters a fantasy world where he relives his life as a ten-year-old orphan. After meeting a girl named Ann at the orphanage and acquiring a snow globe containing a dancing figurine named "Arabesque", young Thomas befriends a snowman named "Mr. White", who takes him on a flight to the skies. But while chasing his father Theodore's airplane, Thomas loses his balance and falls into a surreal world bordered by a run-down roller coaster track, which represents his mind and memories.
As pieces of the track fall apart, a mechanic, symbolic of Thomas' doctor in the real world, complains about how futile it is to try to repair the track. The doctor looks to a younger Gem for advice who says they should just let it fall apart; this coincides with Gem agreeing to the DNR order in the real world. Thomas meets a younger version of Gem and a 72-year-old Ann, who warn him about Mr. White. He runs to a "dollhouse", where he sees himself and Ann in their 30s, as members of his band Whitman. The elderly Ann once again appears in front of him, warning him that the snowman is evil and is responsible for the loss of his memories.
Stéphane Guibert / Finalscape / VK / MondiAspora