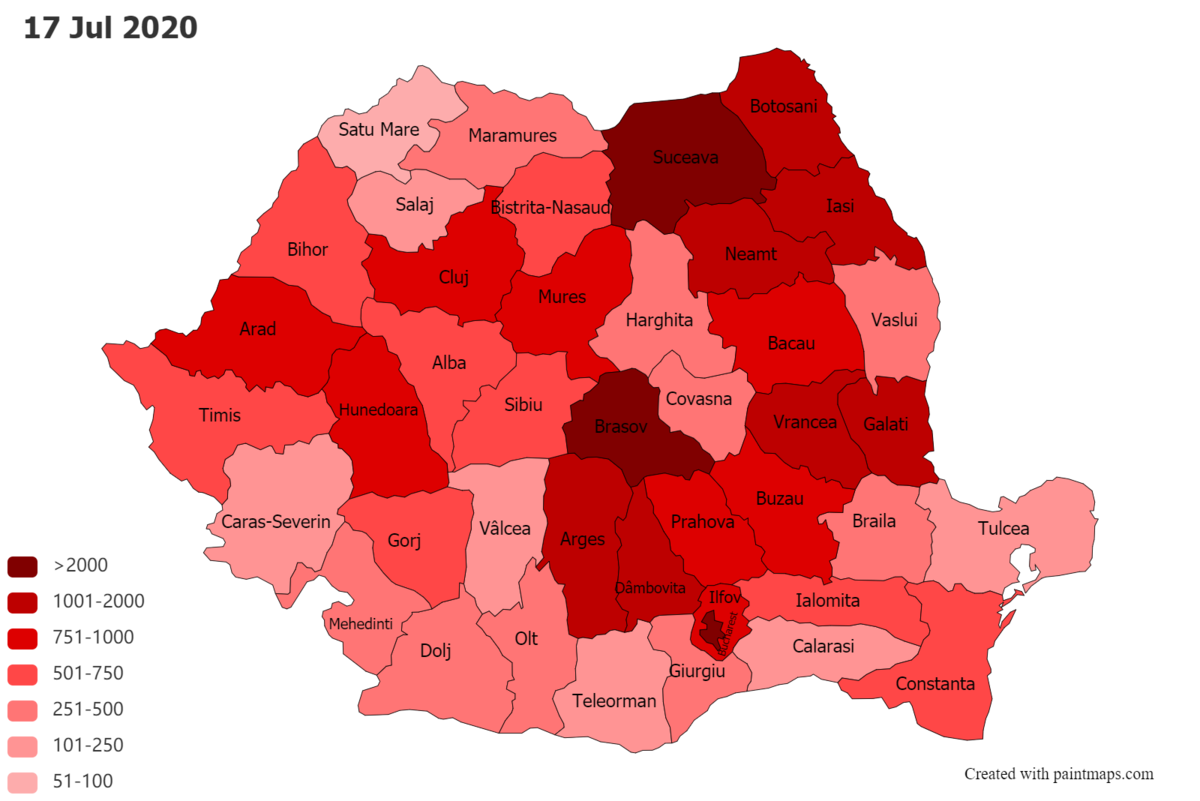 Covid : "grande inquiétude" en Roumanie
*****
Covid : "great concern" in Romania
La Roumanie fait partie des sept pays de l'UE pour lesquels l'agence européenne chargée de surveiller les épidémies a fait part de sa "grande inquiétude".
Romania is among the seven EU countries for which the European agency responsible for monitoring epidemics has expressed "great concern".
En Roumanie, les mesures de distanciation sociale sont en place, mais le masque n'est obligatoire que dans les espaces clos. A l'intérieur les rassemblements de plus de 50 personnes sont interdits.
Selon le Centre européen de prévention et de contrôle des maladies (ECDC), l'inquiétude vient d"une proportion plus élevée de cas graves ou d'hospitalisations", et d'une hausse de la mortalité. Dans les hôpitaux, la moitié des services de soins intensifs sont déjà pleins.
"Je crains une hausse des cas et d'atteindre les limites supportables pour notre service. Le système de santé ne serait pas en mesure de venir en aide à tous les patients, notamment ceux qui non pas le covid" explique le Dr Beatrice Mahler, de l'institut de pneumologie "Marius Nasta".
In Romania, social distancing measures are in place, but the mask is mandatory only in confined spaces. Inside gatherings of more than 50 people are prohibited.
According to the European Center for Disease Prevention and Control (ECDC), concern is "a higher proportion of severe cases or hospitalizations", and an increase in mortality. In hospitals, half of the intensive care units are already full.
"I fear an increase in cases and reaching bearable limits for our service. The health system would not be able to help all patients, especially those who do not have covid" explains Dr Beatrice Mahler, of the "Marius Nasta" pneumology institute.

Mise en ligne : Stéphane Guibert / Finalscape